Christmas holidays are getting closer and closer and in Greece it's time to bake our traditional cookies "melomakarona", "kourabiedes", and "Diples". No need to lie now! We've been waiting for these for a whole year. The truth is that Christmas wouldn't be the same without them. However, holidays will come and go. What about the pounds added?
Is it possible to enjoy our favorite desserts without feeling quilts? The answer is "yes"!
First of all, do not start eating them one month before the holidays arrive (otherwise, why calling them Christmas desserts?)
Secondly, replace some of the ingredients used in the traditional recipes with other healthier, low-calories ingredients.
Instead of
White flour
Sugar
Syrup
Icing sugar
Use
Whole wheat flour
Stevia or black sugar
Honey or molasses or agave syrup
Without icing sugar
To give you an idea, here's some of "lighter" versions of the traditional recipes.
"Melomakarona"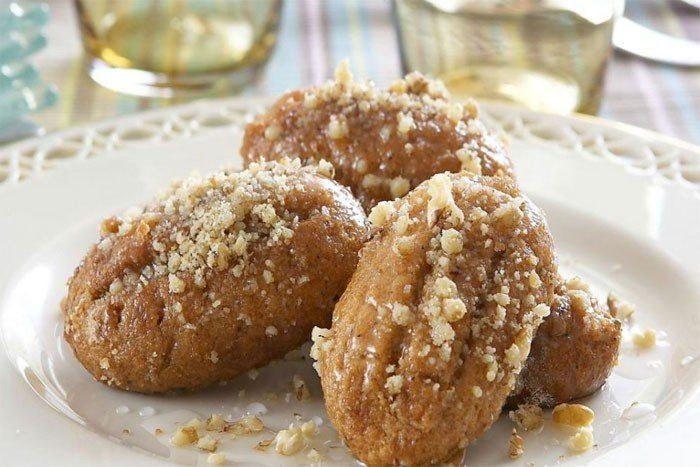 Ingredients: 2 cups olive oil, 1 cup sugar substitute, 1 cup fresh orange juice, 1 cup thin semolina, 1 kg whole wheat flour, 1 ½ teaspoon baking soda, ½ lemon & ½ orange zest. Skip the crush walnuts topping.
"Kourabiedes"
Ingredients: 2 kg whole wheat flour, 1 kg margarine spread or sesame or sunflower oil (to replace the taste of nuts), 300 g sugar substitute (f.ex. Fructose), 300 g blanched almonds roasted and finally chopped, 1 small cup brandy, 1 teaspoon baking soda, ½ cup rose or orange water. Use fructose instead of icing sugar or use no sweetener.
Having said all that, we wish you enjoy the best of the festivities of these days, share the love, embrace yourselves and don't get hung up on counting calories. It's only a couple of days, so indulge yourselves!
Happy Holidays!