Many people struggle with a lack of time, so most of them skip doing an exercise routine. But do you know that doing household chores can also make you fit? Check out our list of 9 house cleaning chores that can help keep you in shape and make for a great home workout!
That is hitting two birds with one stone. When doing your chores, you also get to do a good, decent workout. Household chores, when done correctly, help tone your body and helps improve your fitness levels.
Home Workout: 9 Chores Related to House Cleaning That Can Assist in Maintaining Your Fitness
Scrub, Vacuum, and Mop
Most people need at least 30 minutes of regular and heart-pumping exercise daily. Just make sure you don't overdo the time that you've spent doing your chores. A study found out that going beyond that time can also backfire, as it may lead to weight gain.
So, the best way to do this is to set your phone's timer to 30 minutes, plug in your favorite music, and start cleaning! At least thirty minutes of scrubbing, vacuuming, and mopping can burn approximately 100- 166 calories depending on the intensity of the exercise and weight.
Doing Laundry
Doing the laundry can be a seemingly mundane job, but do you know that it can give you a fantastic workout? Think about the physical labour that you have to go through just to keep your clothes clean.
By lifting the laundry basket, and lifting your arms up and out to hang your clothes, you're already doing a mini workout routine.
When you're loading and unloading your clothes on the laundry machine, twist and move a little bit more, as this allows you to strengthen your core better.
According to the Public Health Agency of Canada, if your laundry is in the basement, climbing two flights of stairs every day causes you to lose at least 6 pounds every year.
If you have kids, you can even turn it into a fun activity for the whole family. You can get the children to help by separating clothes into color piles.
Ironing
Ironing your clothes gets to work out your arm muscles, once you place pressure on the iron board. Standing while doing your ironing allows you to work out your core muscles as well.
If you've spent three hours ironing your clothes, you'll burn about 420 calories, which's already equivalent to a one-hour Zumba session!

Car Washing
Cleaning your car and waxing it stabilizes your shoulder muscles, and helps promote rotational movement. This activity helps open up your shoulders, especially if you're hunched for hours on your computer or smartphone.
It also helps that you don't just wash and wax in a single direction. You can try going clockwise and counterclockwise to exercise your shoulders in three planes of motion.
Gardening
Another activity that proves that you don't have to get to the gym to retain an active lifestyle is gardening. Activities like digging or turning compost allow you to work out muscles in your legs, arms, and stomach and burn up to 400 calories per hour.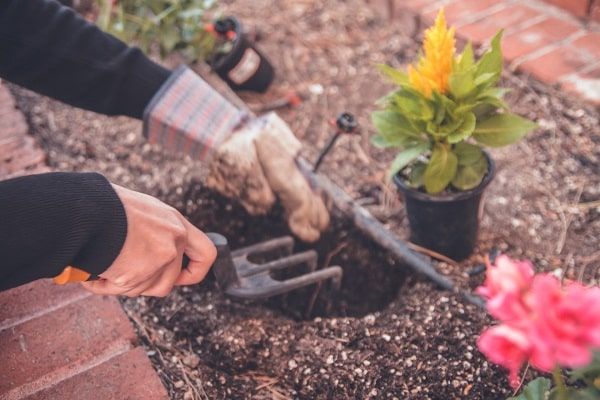 Meanwhile, doing easy gardening routines is equivalent to light activities such as walking, volleyball, or yoga.
If you don't have a garden, you can also try alternative activities like shovelling the snow and raking up leaves. Just make sure that you properly warm out before these activities to avoid sustaining injuries.
Cleaning the Garage
You can pull out everything that you don't need in your garage. This activity can translate into a 90-minute workout, especially if you have a lot of things there. Pushing, pulling, and lifting items will work out your body from head to toe.
You can also use this to separate the things you want to keep from those who go out the trash, or the charity.
Cleaning Windows and Surfaces
Cleaning the windows allows you to achieve well-toned arms.
Make sure that you create arm circles until your arm muscles start to burn. Alternate between both arms to make the most out of your arm workout. This exercise also works for counters and tabletops.
Cleaning the Bathroom
According to Maid Sailors (maid service NYC,) "Although cleaning the bathroom may not be one of the most pleasant chores to do at home, this is a great exercise that you can do if you want to do a full-body workout. While cleaning the toilet, do a squat, yet keep the body straight. Work through the dirt and stains by scrubbing, wiping, and brushing using your arms."
Paint Indoors or Outdoors
If done on bigger surfaces in your home, painting allows you to burn approximately 250-300 per hour.
Before you decide to use a ladder, check how far high up you can reach the wall first, as this also helps strengthen your core. When painting higher places, you can use paintbrushes or rollers as you tighten your abs muscles.
Final Thoughts for Home Workout
As your to-do lists begin to pile up, and if it feels like a seemingly impossible task to work out, doing household chores allows you to stay physically fit and active without going to the gym.
Doing household chores is a perfect opportunity to squeeze in a mini workout. As we explained in this article, it's possible to do both things at once. So, turn on your favorite music, and start cleaning!
Are you looking for a personal trainer to help you with your pole dancing fitness goals? We recommend reading our article on why pole dancers should work with a personal trainer for more information.