Are you mystified with the sensuality, strength and grace in Pole Dancing? Are you interested in learning to move like those Pole Dancers you see on live events doing Pole Dancing and get the benefits associated with it?
Do not worry anymore because the Pole Tricks Handbook by Natasha Williams provides you with a step by step process on how to do intermediate and advanced moves on Pole Dancing.
If you like our stories, there is an easy way to stay updated:
Follow @verticalwise
Many people think that Pole Dancing is relatively easy for them to learn especially if they have a good shape. Nevertheless, this is not the case and many are proven wrong in their first class.

You need a good training and guidance to learn the Pole Dancing tricks, do it safely and maximize its benefits.
The Pole Dancing Handbook by Natasha Williams is a book that has been written with enthusiasm and professionalism to help people get the right facts about Pole Dancing.
Perfect for:
Taking your pole dancing to the next level
Learning new moves
Trying new moves but no one is there to show you
A guide to use in the classroom
Instructors
There are different ways to do Pole Dancing and the book gives you a step by step guide on how to do them without struggle or injuries.
Nowadays, Pole Dancing has moved from the earlier known shady and adult entertainment associated with adult clubs to becoming a sport and a new way to keep your body fit.
Learning how to do it right can help you keep a health and fitness program that can help to improve and boost your physical and mental health.
If you are a pole lover, this complete ebook of easy to ready A-Z of pole dancing moves will help you master all levels of pole dancing!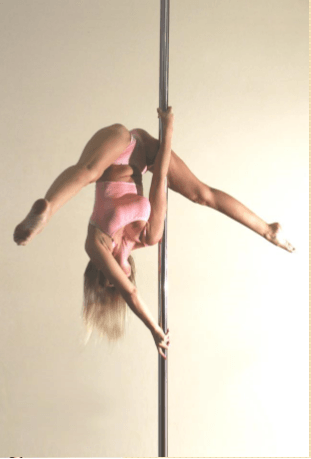 To get all these benefits, we advise you to purchase the Pole Tricks Handbook and begin your journey to becoming a professional Pole Dancer, strip away the extra pounds, built your muscles, increase your flexibility and boost your confidence by your own under the sole guidance of this handbook.
If you like our stories, there is an easy way to stay updated:
Follow @verticalwise
This is the only pole book available online that includes detailed explanations with pictures.
This handbook was designed to be a guide to help you get the exact placement of your hands and body, which you cannot get from watching videos. The pictures are in the order you need to get the move right the first time around. Welcome to the Pole Dance world!