Daria is an Exotic Pole instructor, choreographer and performer from Saint Petersburg, Russia. She did rhythmic gymnastics from 4 till 16 years old. She has been teaching Pole Dance for 6 years now, and she won titles in numerous pole dancing competitions:
Drive dance fest 2015 – 1st place
Showcase Saint-Petersburg 2015 – 3rd place
Miss Pole Dance Elite International 2014 – 2nd place
Daria, we would wholeheartedly like to thank you for accepting our invitation and honouring us with your interview that is hosted here on Vertical Wise.
When did you first decide to take up Pole Dancing and what prompted you in this choice?
When I was 20 years old I started to work as a personal fitness trainer but very soon I got very bored about this kind of sport and decided to find a hobby. My friend told me about Pole Dance and said that I should try. So, I found a good studio next to my house and had my first pole class. Directly fell in love with this activity and started attending classes as a student. Then I broke up with my boyfriend and started to live alone so I needed money and ask my trainer if they need one more coach. She said "yes" and since there was no exotic pole classes, I decided to take this kind of classes.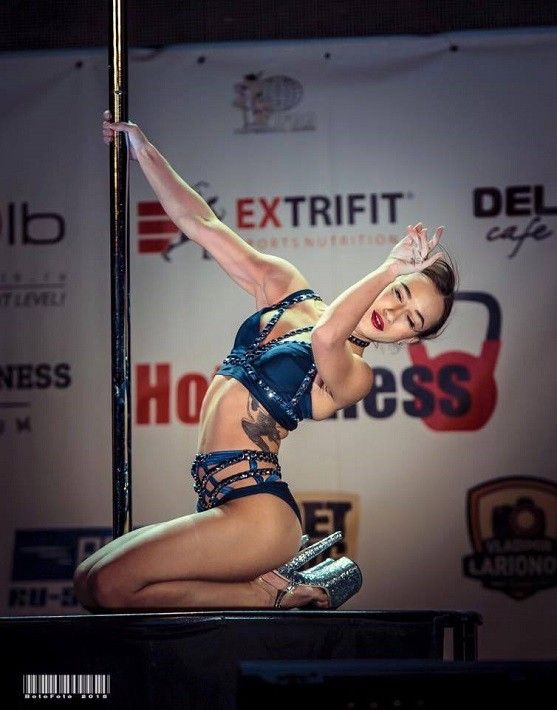 What advice would you give to a girl who wants to take up Pole Dancing?
Don't be shy. Just enjoy and you will see how your body and life changes. Dancing is a great way to feel feminine and express yourself.
Besides Pole Dancing, are you involved in any other activities?
I still work as a personal fitness coach but most of the time I am in "pole life".
If you were not a dancer what do you think you might be doing?
I can't imagine another job in my life, it is not because I am not used to do something else, but because I feel absolutely in the right place. Sure, If I wouldn't work I would make family and children.
What else would you like people to know about your job/career?
I am very happy to have this opportunity to travel and share my exotic style with the world.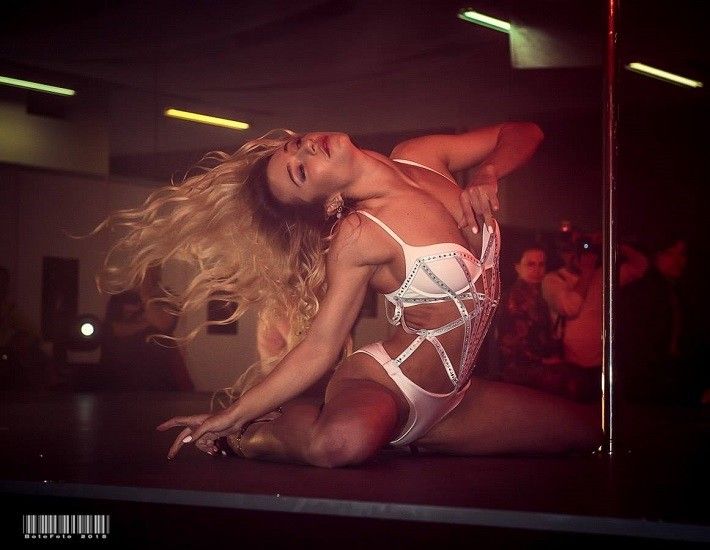 Most exciting thing you have ever done?
I jumped from a very high building with rope. It was the craziest experience in my life.
Most attractive quality in a dancer?
I think charisma and personality. Personal way of dance.
High heels or not?
Sure high heels!! It is impossible to feel "exotic" without them!
Thank you Daria!
You can attend online online pole lessons by Daria via Open Dance Academy.
Use the code "verticalwise" for 10% off.