We had the pleasure of meeting Anastasia Skukhtorova in person· an accomplished athlete, an agile dancer and a pole dance instructor that has an extremely flexible body and her performances seem to resonate passion and deep emotions. She is currently one of the best Pole Dancers in the world!

She started Pole Dancing  in 2008 at the age of 18, and by 2009 she started winning titles with the pinnacle of her success being placing first in the World Pole Dance Championship in 2010.
We had the opportunity, when she came to Athens for training at the Eastcoast Pole Dance Studio in Nea Makri, to chat with her and spend some time admiring her unique technique and capabilities.
She plans to move to Denmark with her boyfriend. He is Danish and they have such a great relationship so they want to move together. After that, she will keep travelling and sharing her knowledge and then maybe she will open a studio in Denmark. It's too soon but she thinks it's a great idea. 
She would like to compete again but she has other things to focus now. Move to Denmark, travel… so maybe next year.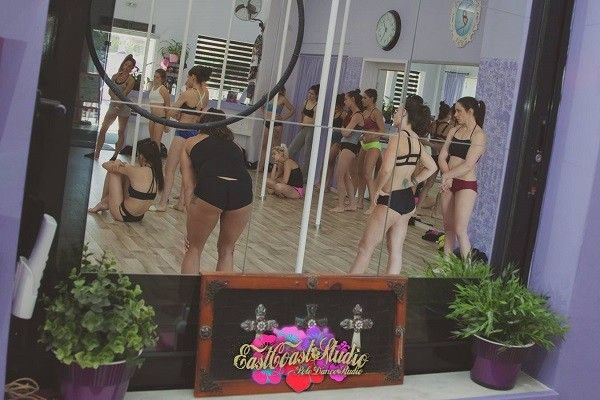 "I travel a lot, I think I am used to not being home. And actually I think I want to have a home now because I am travelling almost nonstop since 2011. For 5 years I am travelling nonstop and I think I am a little bit tired so I would like to have my home, my base. I don't know maybe I will miss travelling a little bit."

"I like high heels actually. By wearing them, make your lines even beautiful and your legs become longer. When I started pole dancing I was dancing with high heels so I like them definitely."

"I am trying to eat healthy. It is a little bit difficult when you travel. It is difficult to have very nice diet but I am trying to drink water. I drink water with lemon every morning, I eat a lot of vegetables, fish. I eat meat but only sometimes. So, it's more fish, vegetables, fruits and a lot of water. I need to do more massage! I am not doing massage very often but I am trying."

"If I wouldn't pole I think that I could be good in organizing something. Another thing that I am good at is drawing. Last, I never learned how to sing but I would like to learn!"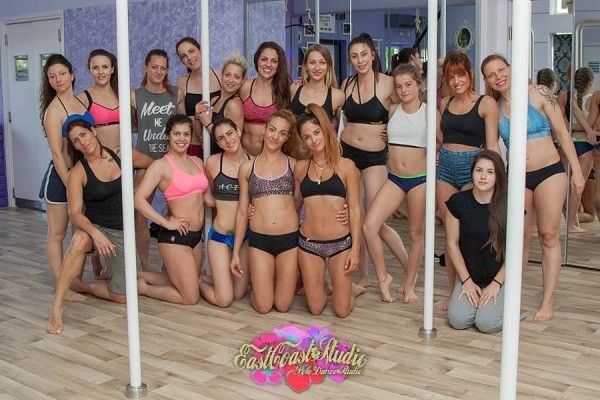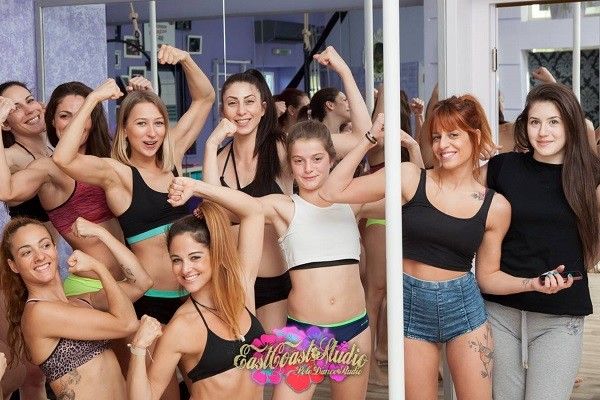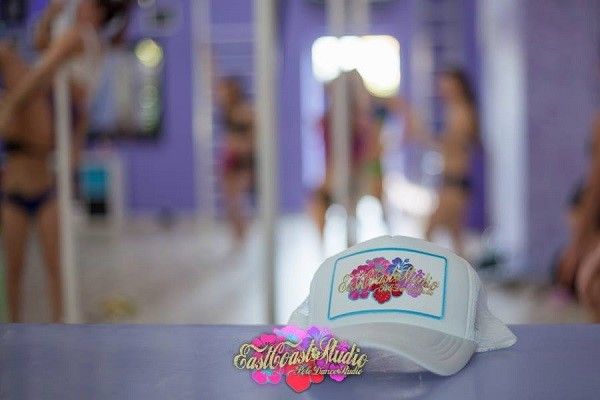 Thank you Anastasia for the great interview & EastCoast Studio for the hospitallity!
Photos by Michael Tountas