Holly Ann Jarvis is an aerial artist from Ogden, Utah. Her style on the aerial hammock and pole is characterized by elegance, fluidity and grace. Before she found dance in 2011 she was a visual artist, receiving a BFA in painting and drawing in 2012. The creative process is ever-evolving and the medium is constantly changing. Aerial movement and dance is now the outlet for her creative process.
Holly is a resident performer with Salt Lake City cirque company, Voodoo Productions. She trains and teaches at Elevé Pole & Aerial Fitness in Utah.
Accomplishments include:
2nd Place Pro Pole at 2013 Fetish Aerial Pole Competition
Pro Pole Champion at 2014 Kairos Aerialympics Pole & Aerial Competition
Top 12 finalist in 2015 U.S. Aerial Championships
2nd place Neo Division at 2015 National Aerial Pole Art
4th place/Gold Distinguished Performance in Women's National Elite Division at 2015 North American Pole Dance Championship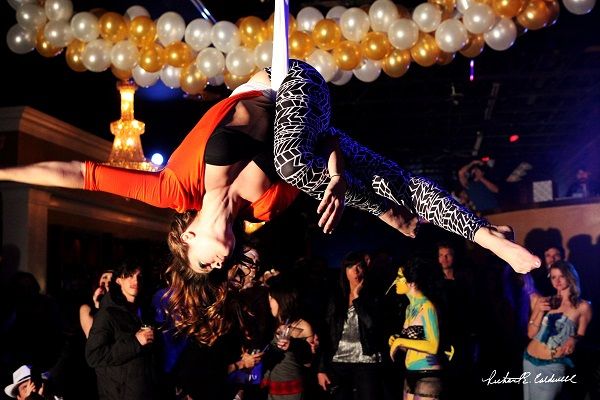 Holly, we would wholeheartedly like to thank you for accepting our invitation and honoring us with your interview that is hosted here on Vertical Wise.
How did you get into pole sport and aerial arts, and when did you decide to make it a profession?
In 2010 I was super interested in taking classes but felt like I couldn't afford to do it. It wasn't until October 2011 that I took my first classes at a studio called French Kiss Fitness in Utah. I became obsessed and was at the studio three hours a night, nearly five-six days a week; I wanted to learn as much as I could. Soon after in June 2012 I began teaching at that studio and that is when my profession as an aerialist was born. I began performing and teaching on a regular basis.
Do you have any sports/dance background?
I have zero dance or gymnastics background–I wish! In high school I was a competitive swimmer, which kept me strong and flexible in my shoulders. I still hold a record from 2006! I was Head Coach of a youth competition team for about four years after high school before I transitioned to aerial teaching/performing.
What would you say was the biggest challenge you faced entering this field?
Biggest challenge entering the field—playing catch up with strength. There is definitely a learning curve with aerial strength! Biggest challenge currently in the field: staying relevant. The "aerial market" is almost oversaturated. When I started, it wasn't quite as popular. Now it's harder for most to land gigs, get exposure, teaching experience, etc. just because so many people want to be aerialists now and social media has changed everything.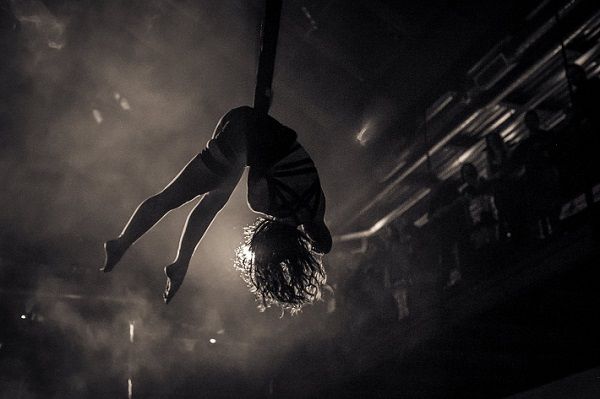 To date, what has been the most rewarding part of the job?
I love teaching, but I LOVE PERFORMING. Each performing experience is a chance to challenge myself and take it to the next level. I usually mess up and I always learn something about myself from those mistakes. They keep me looking forward and up.
Which one or two things do you currently do in your training that are keys to success?
Change it up. Train different stuff to keep yourself interested. Cross-training is good for creativity. Don't necessarily perform too many different apparatus' though—this can be mentally exhausting and your audience will KNOW that you aren't dedicated to your craft. "Jack of all trades, master of none" sort of thing.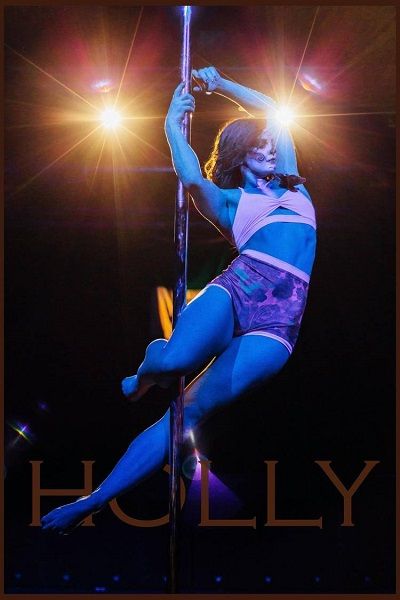 What has been the most terrifying / funny moment in a performance to date?
At a recent show, I performed hammock above water. I couldn't practice beforehand because the pool was set up the day of the show. My feet accidentally got wet which made them stick to the fabric. I got stuck in a trick and had to drop into the pool because I couldn't get out. Someone had to come help me get back in the hammock. It was embarrassing but also funny, because things happen and you just have to roll with it. I continued on and just performed the rest of the act-soaking wet.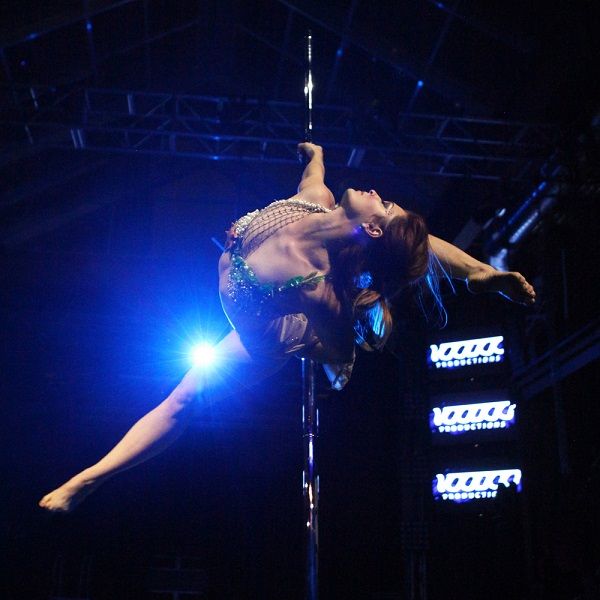 How do you discipline your body to stay fit for such a physically demanding job?
Again, cross-training and REST. Get a great massage therapist (I get one every month or every other month). Rest. Do your yoga. Do your cardio. Rest. Did I mention massage? It seriously saves my life. Not the foo-foo kind of massage…I am talking the kind of massage that exercises demons. The kind that makes you feel like jello after.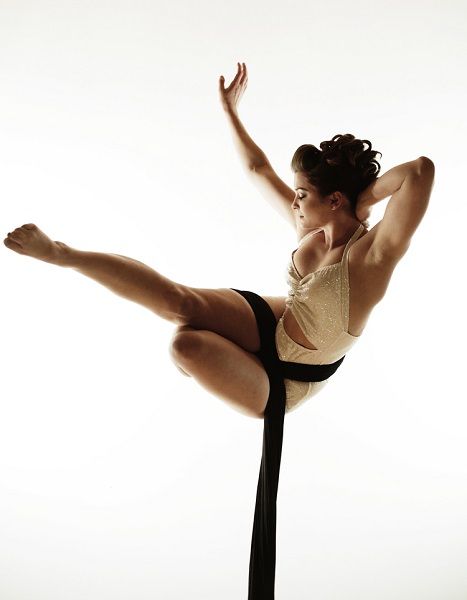 What skills do you think are needed to be a successful performer?
Adaptability. You will get weird requests. If you can wear a lot of hats, you will probably do okay. Technically—refine your craft. Spend less time worrying about the hardest tricks and really clean your act. Your audience will savor every small movement and transition more than you know.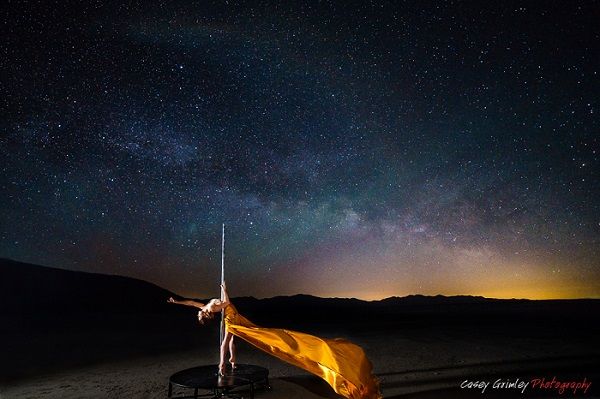 Career wise, what are you ultimate goals for the future?
I just want to continue to perform and travel around the world.
Anything else you'd like to share with us?
Check out my website! www.hollyannjarvis.com
Thank you Holly!