Polina Syniachenko is from Ukraine. She is a Rheumatologist and since 2010 she is a formidable Pole Dance Artist as well! In 2010 started practicing Pole Dance and opened her own Pole Studio in Ukraine, but she didn't stop there.
She is the organizer of National Pole Dance & Sport Championship in Ukraine 2012 -2014, Pole Shows, Competitions and Ukrainian Pole Camp. She is the creator of instruction course of Pole Sport, president of Slovak Pole Sport & Art Federation (SPSAF) and owner of the sportswear line Syniachenko Brand.
In 2014 she closed her studio because of war. In 2015 she moved to Slovakia and opened her new studio· Syniachenko Star Studio.
Too many things in such a short period of time! What can we say about her. Better to let her do the talking in this exclusive interview at Vertical Wise.
1. When did you first decide to take up Pole Dancing and what prompted you in this choice?
I started Pole Dancing in 2010. Since I have already dance experience, it was very inspiring for me to combine dance with complex acrobatic elements, tricks ect.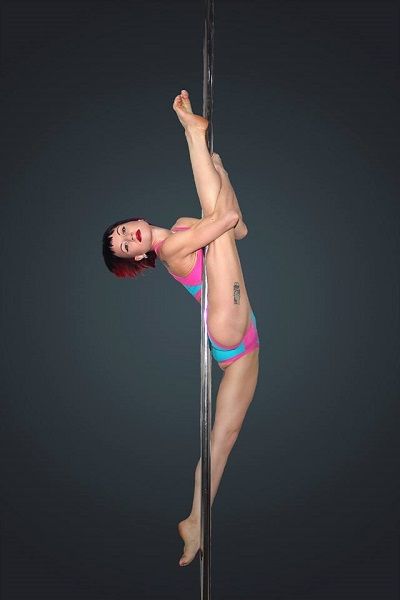 2. You are a Doctor. Why you chose Pole Dance for your profession?
I did not choose Pole Dance – Pole Dance chose me :))) In fact, I combine medicine and sport, and I am able to do it perfectly. I write scientific articles published in medical journals in the intervals between training with students and championships.
3. President Slovak Pole Sport & Art Federation ( SPSAF), owner and main trainer at Syniachenko Studio, competitor, performer, designer and owner of sport wear Syniachenko Brand (!!!) How do you balance such a full program? What's your secret?
There is no secret. Even the great philosopher Confucius said: "Choose a job you love, and you will never have to work a day in your life". Everything I do brings me pleasure, so why not do something that brings joy to me and others?
4. Sexy or Fitness?
Art
5. Can you be instructor and competitor in the same time?
Of course, I train and prepare students for the championship and I get fully involved with them. I am also accredited judge of championships, the author of manuals for pole & fitness trainers, a teacher, a doctor and a good wife (as my husband says) :))))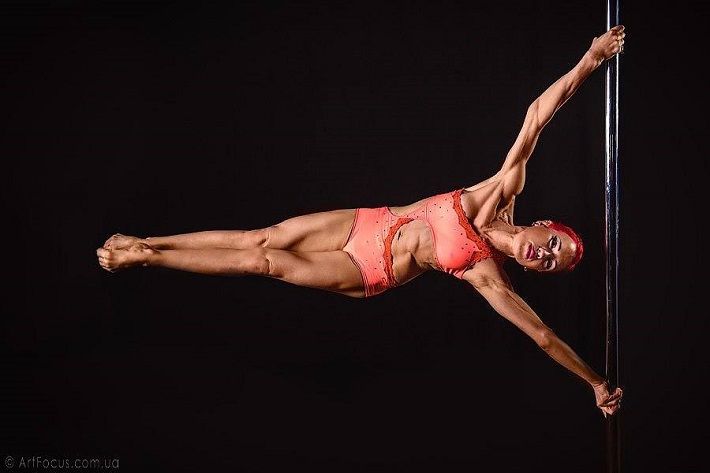 6. What triggered you to establish a Federation?
My desire to develop the Pole Activities in Slovakia and bring it to a higher level.
7. How a Federation can help the Pole Dance community in a national level?
Our Federation is recognized by Slovak government – the Ministry of Education, Science, Research and Sport of the Slovak Republic. With the support of the Federation we organized a national championship in Slovakia, the winners of which will represent the country in World championships.
8. We are excited about your new clothing line! Tell us how your line differentiates from the other pole clothing brands
Syniachenko Brand – Heart of polewear. Slogan speaks for itself!
My clothing line – A real exclusive for connoisseurs and professionals.
My costumes – Are excellent clothes made for athletes, dancers, and therefore they can not be cheap. We are not looking for quantity and take only the quality that I personally supervise in all stages of production.
9. What will you change to make the Pole Dancing experience/community better?
Dance community would be much better if all the participants could appreciate the achievements of each other and were less jealous.
10. How about your future steps?
I have a few new projects… stay tuned  🙂
Thank you Polina!