Kseniia Kochenkova was born on 20th of September 1990 in Ukraine and holds a master's degree in "Tourism Management". From 17 to 21 years old she used to do aerobic gymnastics for professionals and was one of the university's team members. In 2013 she tried Pole Dance for the first time. After moving to Greece in 2014, she started to compete in Pole Dance. Her first competition in Ukraine "Creative Art Pole" gave her the gold medal. In 2015 she took part in Greek Championship, IPSF Championships in Ukraine, Arnold Classic Europe in Madrid (2nd place), Pole Art Cyprus and Greek Championship 2016 -winner!
Kseniia, we would wholeheartedly like to thank you for accepting our invitation and honoring us with your interview that is hosted here on Vertical Wise.
Do you have any sports/dance background and when did you first decide to take up Pole Dancing;
I did aerobic gymnastics for around 5 years (since 17 years old to 22) At this period i actively participated in the competitions.When i was doing aerobic gymnastics i found myself always looking for exercises that demanded more power. I liked playing with horizontal  bars and later in 2013 i discovered vertical one.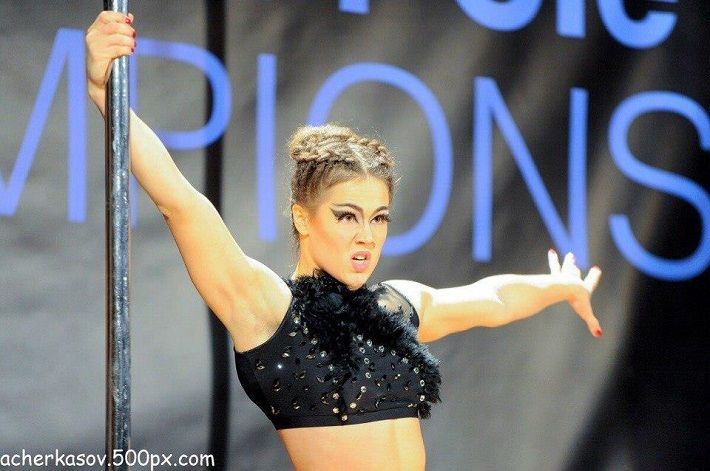 Which move/trick has taken you the longest to learn?
Every new trick is a challenge for me but all kinds of flips has taken the most time and energy because not only they are difficult,  you must also over come your fear.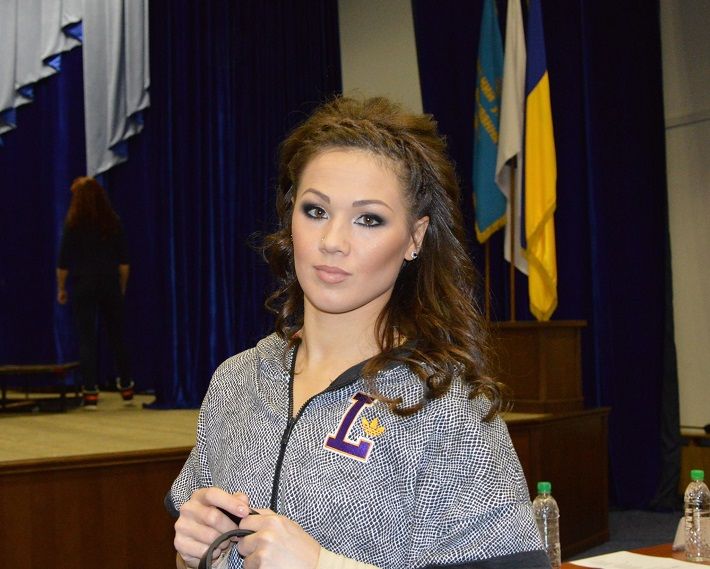 What is your typical training day?
I wake up and go straight to doing some push ups, pull ups and morning stretching just for 15-20 min. Then i go to studio do a good warm up and start training, sometimes i do new tricks, sometimes practice my program  if i am in preparation process. All training takes about 3 hours. then in evening i do a good stretching.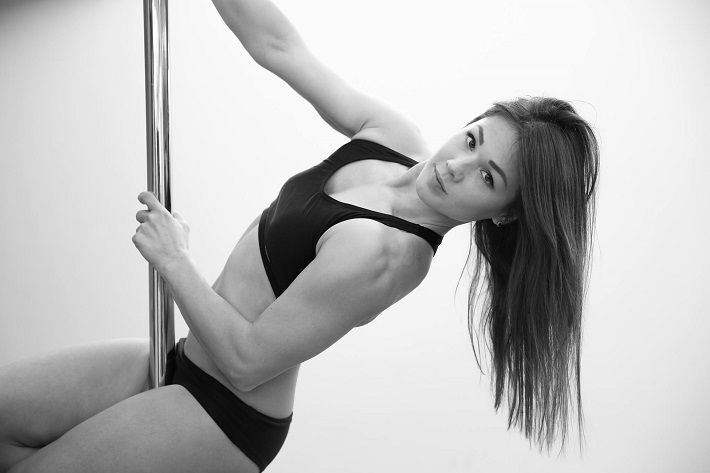 What advice would you give to the newbies?
Never stop, keep going and results will come!
What is your diet like?
When i am in hard training period i try to give my body as much useful energy as it needs, so i always eat a lot of carbohydrates before training but when it comes closer to competition i limit myself to a more protein diet.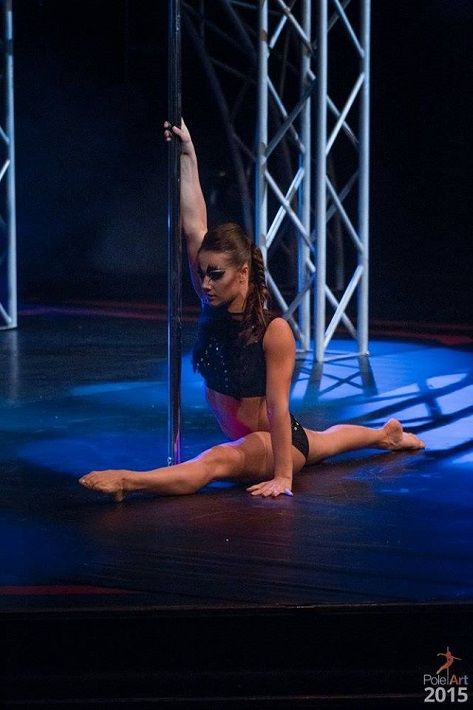 How do you discipline your body to stay fit for such a physically demanding job?
I workout every day even when i don't go to studio, i find a way to do it where ever i am. My life style is surrounded by sport.
High heels or not?
Even though i am more of a sporty girl, i love to play around in heels sometimes too.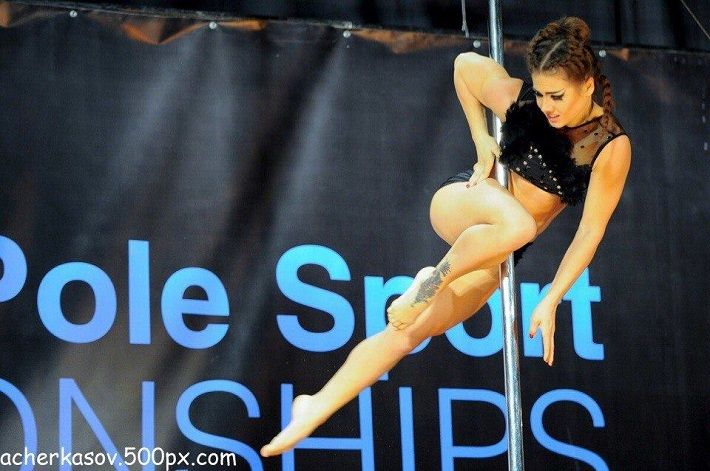 What motivated you to took part to the Greek Pole Dance Championship?
I train everyday and I wanted an environment, where I could share my results with others. Since I live in Greece for a while now, RAD Greek championship seemed like a logical choice. When they announced me I was a winner, my feelings were twofold: I could not believe it happened, but at the same time I felt happiest person in the world.Still trying to wrap my mind around it: it is been really difficult journey but i feel so happy that my hard work payed off.
How about your future steps? Are you thinking about doing something new?
So far i am trying to become very high level pole athlete and i am concentrate my energy on this.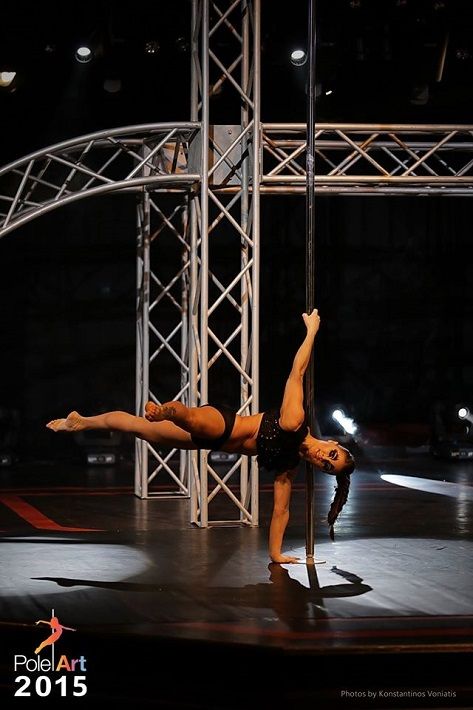 Anything else you'd like to share?
I am so happy to see like pole dance is growing as a professional sport specially in Greece.
Thank you Kseniia!